The Department of Labor's (DOL) PTE 2020-02 expands the definition of fiduciary advice when recommending rollovers, making documentation and client disclosure an explicit requirement of its proposed prohibited transaction exemption.
Key requirements of PTE 2020-02
We help Broker-Dealers and RIAs meet the PTE 2020-02 requirements.
Compare and Analyze Rollover Options | Cost Look-Up | Best Interest Recommendations | Documentation & Disclosure | Compliance Dashboard
A single workflow for making compliant rollover recommendations
In a 2022 survey, 50% of firms stated that they are using a manual process to make rollover recommendations and 57% will meet their retrospective review requirements via a manual audit. Manual processes are widely considered to be unsustainable and open the firm up to potential operational risks and compliance breaches.
RolloverAnalyzer provides a single workflow for making compliant recommendations:
Compare rollover options across Client Fit, Service Level and Costs
Integrates Plan 5500 and benchmark data
Auto-generates client reports and "reasons why" to support the recommendation
Document and disclose the recommendation to the client
Monitor and analyze rollover activity across the entire firm and identify risk-based scenarios for self-correcting
Export data for regulatory reporting
Validate rollover data with new account openings
Partnerships with industry leaders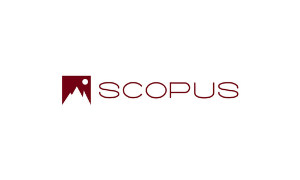 "We recognize that meeting the PTE 2020-02 requirements is most efficiently accomplished by utilizing compliance technology – there are far too many factors for an advisor to consider. InvestorCOM's RolloverAnalyzer checks all the boxes within a single workflow and does it simply and intuitively."

 

Ryan Carlson
Principal, American Independent Securities Group (AISG)
SEC and DOL: Rollover Requirements
Eversheds Sutherland discusses the DOL and SEC's expectations, how to make compliant rollover recommendations, and more.
Watch Webinar
Reg BI, Fiduciary Rule 3.0 and the Emergence of Pre-trade Compliance
This white paper explores the new pre-trade requirements and their impact on wealth management firms.
Read White Paper
Reg BI and PTE 2020-02 Compliance Priorities
Industry experts discuss the regulatory challenges and opportunities presented by Reg BI and PTE 2020-02.
Watch Webinar