ABOUT US
Addressing the regulatory needs of the financial services industry
The InvestorCOM story starts in 1992 when our CEO David Reeve launched DistribuTech, a print outsourcing company. For more than 20 years, DistribuTech transformed document and business processes to optimize service and cost for the financial services industry.
Recognizing the opportunity to leverage technology to address the evolving compliance disclosure needs of the financial services industry, DistribuTech merged with VAULT Solutions in 2015. Through this merger, InvestorCOM was born.
InvestorCOM originally launched as InvestorPOS to meet the Point of Sale (POS) regulatory challenges facing the wealth management industry.  We partnered with banks, insurance companies, asset managers and investment dealers supporting the document composition, multi-channel delivery and compliance reporting for the ever-increasing regulatory environment.
Today, InvestorCOM continues to be respected as a flexible, responsive, and cost-effective partner whose mission is to provide compliance pain relief.  Global wealth leaders implement our compliance software solutions to meet regulatory requirements rapidly and cost-effectively.
Vision
To be the most valued compliance solutions partner.
Mission
To provide compliance pain relief.
Our Values
5 guiding principles shape the way we work and how we collaborate.
Solutions Focused
We think of possibilities and propose ways to resolve challenges.
We are Family
This is your home away from home. We care about you.
Better Together
Nature shows us that everything works best in harmony.
Growth Mindset
We can't wait to see what you will accomplish.
Embrace Challenge
Challenges strengthen us. We will get through this together!
Corporate Responsibility
The impact we have on society and the environment is at the center of our approach to corporate responsibility. We focus on driving progress and improving futures by acting in the most responsible way possible towards society and the environment at all times.
Sustainability
InvestorCOM is a responsible leader in environmental stewardship through our internal operations and by influencing and facilitating responsible communication practices for our clients. We strive to protect the health and safety of our stakeholders; employees, clients and their customers by using environmentally responsible and sustainable products and processes within our business.
Our digital print operations are completely powered by Bullfrog Power 100% green energy.
Our print operations are Forest Stewardship Council® (FSC) Chain of Custody (CoC) certified, contributing to global forest conservation efforts.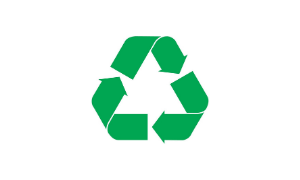 We convert millions of traditional print/mail communications annually to e-fulfillment, reducing consumption of paper, energy and eliminating waste.
Community Support
Over the years, our financial support has had a significant impact on improving the quality of life in the communities that we live and work in. These are some of the charities and not-for-profit organizations we support: