2022 will bring an abundance of compliance priorities for wealth firms and financial professionals.
Much has been reported about the limited adoption of Reg BI, specifically as it pertains to the Care Obligation and the requirement to assess reasonably available alternatives. Moreover, the DOL's PTE 2020-02 and SEC have magnified the level of scrutiny around rollover recommendations.
With the SEC examinations ramping up and PTE 2020-02 deadline around the corner, we invite you to watch our on-demand to hear industry experts from Eversheds Sutherland and Retirement Learning Center discuss:
Regulatory challenges and opportunities presented by the increased focus on Reg BI and PTE 2020-02
Practical tools to support financial professionals to make informed and compliant rollover recommendations
The DOL and the SEC's expectations about documentation and client disclosure
John Carl, President, Retirement Learning Center
John Carl is Founder and President of Retirement Learning Center, the nation's preeminent thought leader on retirement issues. He is also the Executive Director of the PLANSPONSOR Institute, the education and training arm of PLANSPONSOR, as well as founding lecturer for The Retirement Advisor University (TRAU) at UCLA Anderson School of Management Executive Education. John serves on the Government Affairs Committee for the National Association of Plan Advisors. As the "advisor to the advisors," John is a highly sought after industry insider who travels the country educating groups of financial professionals on the very latest in retirement legislation, forecasts, and developments affecting the industry.
A 25-year veteran of the retirement industry, John's extensive experience includes running Alliance Capital's Defined Contribution initiative and directing Global Product Management for the firm. He created and managed the state of Rhode Island's 529 savings plan, CollegeBoundFund®. John has also operated as a successful branch and regional sales manager for Prudential Securities and as an independent financial advisor.
John has been featured on CNBC, CNN, Forbes, ABC News, The Wall Street Journal, USA Today, and CBS MoneyWatch.com.  John released his first book in 2009, Retirement Resource Guide: Essential ERISA Education & Best Practices for Financial Advisors, which has won multiple APEX Awards for publishing excellence and serves as the basis of continuing education workshops for financial advisors and CPAs.  It is now in its eighth edition. John is a graduate of Lehigh University, and has completed Executive Continuing Education coursework at Columbia University.  John is based in New York, and directs the firm's consulting and content operations in Brainerd, MN.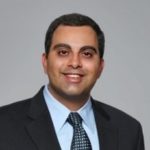 Issa Hanna, Counsel, Eversheds Sutherland
With over a decade of experience in securities and insurance law, Issa Hanna helps broker-dealers, investment advisers, investment funds and insurance producers comply with the regulatory requirements applicable to their businesses. He has deep experience counseling and advising clients on the evolving standards of conduct in the financial services space, and closely follows developments relating to SEC Regulation Best Interest, the investment adviser fiduciary duty, and state securities and insurance laws imposing standards of conduct on broker-dealers, investment advisers and insurance producers.
Carol T. McClarnon, Partner, Eversheds Sutherland
Carol McClarnon has more than 20 years of experience covering all aspects of compliance with the Employee Retirement Income Security Act (ERISA) from both the employer and the retirement services industry perspectives. Carol routinely advises financial services companies on ERISA and federal income tax matters that impact their business operations. She often works together with our Financial Services lawyers in providing legal advice for financial product development.
Carol also represents employers and service providers in ERISA litigation and in administrative proceedings before the United States Department of Labor and the Internal Revenue Service (IRS). She is skilled in working with clients to proactively resolve compliance issues through obtaining prohibited transaction exemptions, private letter rulings and IRS voluntary compliance relief and closing agreements. Her experience covers the full range of retirement solutions, including employer-sponsored qualified pension and profit sharing plans, 403(b) plans, IRAs, 457(b) plans and non-qualified annuities.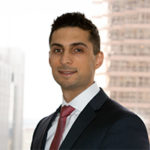 Parham Nasseri, Vice President Regulatory Strategy, InvestorCOM
Parham Nasseri's career spans the intersection of wealth management regulation, innovative technology, and consulting solutions. He is currently the VP of Regulatory Strategy at InvestorCOM, a leading RegTech provider, and has held leadership roles in a Canadian regulatory organization (OBSI), where he led the data and investment analysis team.
Parham serves as a Strategic Advisor to a range of organizations including the Canadian RegTech Association, Junior Achievements and CFA Societies of Canada. He holds a CFA Charter and an MBA from Schulich School of Business.