The SEC's Regulation Best Interest (Reg BI) rule imposes a materially heightened standard of conduct for broker-dealers when serving retail clients. While principles-based in nature, the rule is specific with respect to the duty and obligations that brokers and their representatives must meet when dealing with retail clients.
Four pillars of Reg BI
Compliance Requires a Mix of Technology and Process
Use InvestorCOM to meet Reg BI's Care, Disclosure and Conflicts of Interest obligations with confidence.
Best Interest Investment Recommendations | Relationship Summary Disclosure & Recordkeeping | Best Interest Shelf Management & Monitoring
Make investment recommendations that are in the client's best interest
Financial professionals must have a clear understanding of the potential risks, rewards and costs of investment recommendations and show that "Reasonably Available Alternatives" have been considered.
PeerCompare helps financial professionals intuitively assess and document best interest recommendations.
Evaluate reasonably available alternatives based on configurable peer groups.
Compare best interest recommendations based on cost, risk and return metrics.
Document best interest recommendations by generating recordkeeping transactions in a 17a-4 compliant manner.
Compliantly manage electronic disclosure and Form CRS obligations
Brokers need to provide "full and fair disclosure" of all material facts associated with their client relationship.
Use ComplianceExpress to meet your recordkeeping and disclosure requirements with ease.
Manage and e-deliver all compliance documents, including Form CRS at scale.
In-person document delivery feature generates disclosure record.
Meet the SEC's framework for using e-delivery as a substitute for paper delivery.
Monitor and manage
your product shelf
Best interest starts with your product shelf. InvestorCOM monitors industry data highlighting material changes on your product shelf enabling you to meet your care obligation.
Track shelf updates for material changes.
Monitor suitability to ensure investor portfolios remain compliant.
Ensure products meet internal product guidelines for conflict of interest, policies and procedures.
Assess the competitiveness of the products on your shelf.
Partnerships with industry leaders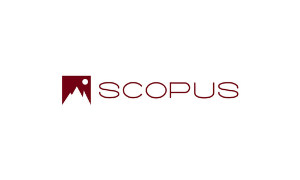 Reg BI Day 2 Implementation Considerations
The Reg BI deadline is now behind us. What you do next depends on your firm's state of readiness.
Read White Paper
The ROI of Compliance Technology
Broker-dealers need to think strategically about how and where to make investments in compliance.
Read Blog Post
Electronic Disclosure & SEC Requirements
Before going digital it's important to understand the SECs guidance on the use of electronic media.
Download White Paper