The Department of Labor (DOL) and the Securities and Exchange Commission (SEC) are increasingly focusing on rollover recommendations and their impact on investors.
The DOL's PTE 2020-02 expands the definition of fiduciary advice when recommending rollovers.
While the SEC encourages documentation, the DOL makes documentation an explicit requirement of its proposed prohibited transaction exemption for fiduciary investment advice.
Meet your rollover requirements with confidence.  Watch this on-demand webinar to hear Carol McClarnon and Issa Hanna from Eversheds Sutherland discuss:
How insurance carriers, broker-dealers, and investment advisors can make compliant rollover recommendations.
The evaluation criteria for financial professionals when making rollover recommendations.
The DOL and the SEC's expectations about documentation and client disclosure for rollover recommendations.
"One of the most useful webinars I've attended."
– Judi Carsrud, AVP Federal Government Relations at NAIFA
"It's the best summary of the DOL Reg BI I've ever heard!"
– David Yeh, Founder at Wealthy Doctor Institute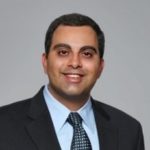 Issa Hanna, Counsel, Eversheds Sutherland
With over a decade of experience in securities and insurance law, Issa Hanna helps broker-dealers, investment advisers, investment funds and insurance producers comply with the regulatory requirements applicable to their businesses. He has deep experience counseling and advising clients on the evolving standards of conduct in the financial services space, and closely follows developments relating to SEC Regulation Best Interest, the investment adviser fiduciary duty, and state securities and insurance laws imposing standards of conduct on broker-dealers, investment advisers and insurance producers.
Carol McClarnon, Partner, Eversheds Sutherland
Carol McClarnon has more than 20 years of experience covering all aspects of compliance with the Employee Retirement Income Security Act (ERISA) from both the employer and the retirement services industry perspectives. Carol routinely advises financial services companies on ERISA and federal income tax matters that impact their business operations. She often works together with our Financial Services lawyers in providing legal advice for financial product development.
Carol also represents employers and service providers in ERISA litigation and in administrative proceedings before the United States Department of Labor and the Internal Revenue Service (IRS). She is skilled in working with clients to proactively resolve compliance issues through obtaining prohibited transaction exemptions, private letter rulings and IRS voluntary compliance relief and closing agreements. Her experience covers the full range of retirement solutions, including employer-sponsored qualified pension and profit sharing plans, 403(b) plans, IRAs, 457(b) plans and non-qualified annuities.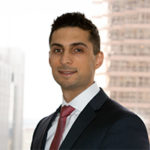 Parham Nasseri, VP Regulatory Strategy, InvestorCOM
Parham Nasseri has over a decade of wealth management and regulatory experience. He is the Chair of the Canadian Advocacy Council of CFA Societies Canada and previously held roles at the Ombudsman for Banking Services and Investments and the Brattle Group. Mr. Nasseri is a CFA Charterholder and has an MBA from Schulich School of Business.