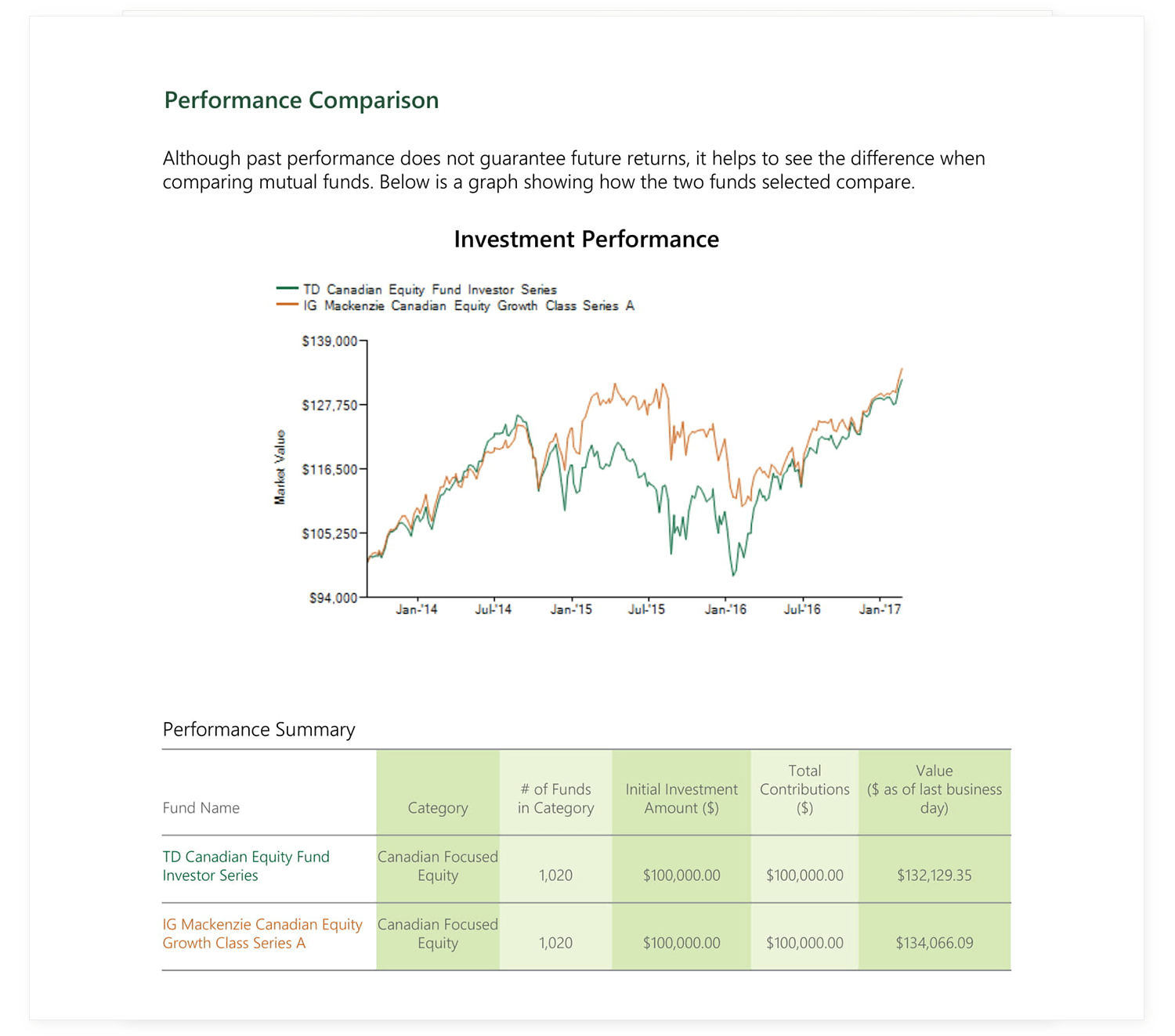 InvestorCOM's hosted compliance solutions ensure that our clients stay ahead of the evolving regulatory environment.
Our Point of Sale solution is the industry leading compliance document repository and delivery platform for POS and CRM2.
Fund Sales Accelerator (FSA) is a powerful tool supporting Know your Product, CRM2 and offers powerful sales support features.
Point of Sale/CRM2 Features
Features
Document repository contains all fund facts, ETFs
SaaS advisor application and API solution
Enterprise compliance reporting and adjudication
Integrated with all leading CRM platforms
Benefits
Meet all POS/CRM2 regulations with one application
Reduce/eliminate risk of non-compliance
Realize cost reduction with 85%+ digital delivery
Fund Sales Accelerator Features
Features
SaaS app provides comparison data between funds
Compare real-time performance, risk, MER
Generates fund recommendations and sales scripts
Offers defensive and offensive sales use cases
Benefits
Dramatically increase fund sales in retail channels
Meet CRM2 and Know Your Product (KYP) regulations
Increases product knowledge within fund sales channel