With the Department of Labor's PTE 2020-02 deadline approaching and the SEC's Reg BI examinations ramping up, some firms may be tempted to address the regulatory requirements using manual or band-aid solutions.
Join us on June 9 at 1 pm ET to hear industry-leading compliance and regulatory practitioners discuss the opportunities and challenges related to meeting the rollover requirements. Specifically, the webinar will cover:
Why RFG Advisory shifted from a manual rollover recommendations process to using compliance technology.
The DOL and the SEC's expectations about compliant rollover analysis, documentation and investor disclosure.
How to leverage financial regulations as a core component of your firm's growth strategy.
Rick Ohlrich, Chief Compliance Officer, RFG Advisory
Rick has 30 years under his belt as a compliance professional in the financial services and investment industry. His diverse background includes initial builds in bank investment programs during the 1990s, creating a startup independent broker-dealer and registered investment advisor in the 2000s, and as a consultant to multiple enterprise-sized OSJs through the 2010s.  Most recently he had helped take on the merger of two enterprise-sized OSJs melding 160 advisors & staff, operations, technology and compliance. He is a big advocate of the consultative approach focusing on the three T's – Training, Technology & Tools to effectively relate the complexities of compliance and ever-changing regulation to the advisors he supports.  With four kids raised and on their way, Rick and his wife Tricia of 28 years have headed south from the Detroit area to begin a new life adventure.
Rob Dearman, CEO and Chief Innovation Officer, DCG Insight
Rob Dearman is on a mission to help financial advisory firms build and grow the next generation of client-obsessed, fiduciary-focused, technology-accelerated strategies and platforms.
Rob's experience includes co-founding the country's third-largest independent broker-dealer network, National Planning Holdings, where he served as CIO and Head of Wealth Management. He was a designer and CTO for Curian Capital, the first digital TAMP, and led the Office of Strategic Initiatives for Jackson National. He served as a regulatory liaison and held a position on FINRA's FinTech Innovation Council and contributed to the SEC Reg BI and CRS regulation, DOL Fiduciary rule, NAIC Model Suitability rule, and several NASAA state fiduciaries efforts.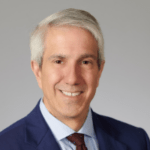 Tom Selman, Founder, Scopus Financial Group
With over two decades of regulatory leadership and expertise, Tom Selman served as FINRA's Executive Vice President for Regulatory Policy and its Legal Compliance Officer. A prolific author, commentator, and expert in financial services regulation, Mr. Selman led many FINRA departments, including its Department of Advertising Regulation, Department of Corporate Financing, Office of Disciplinary Affairs, and Office of Financial Innovation. Mr. Selman holds a CFA charter.
Jeffrey Wilk, Director, Oyster Consulting LLC
Jeff Wilk started his career as an Advisor and has a strong track record of executive success in strategic planning and execution, business assessment, transformation and growth. Jeff's C-Suite expertise has enabled him to deliver measurable results within entrepreneurial and enterprise-sized organizations. Jeff was directly accountable for several mergers/acquisitions, product and digital platform transformations, patent-pending products, and operating model RFPs and overhauls, including delivering the industry's first "Robo" platform.
Jeff has served as corporate Board Member at MetLife Securities, as well as being Chairperson, Board Member, or Advisor for several key Industry Associations.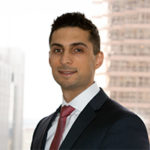 Parham Nasseri, Vice President Regulatory Strategy, InvestorCOM
Parham Nasseri's career spans the intersection of wealth management regulation, innovative technology, and consulting solutions. He is currently the VP of Regulatory Strategy at InvestorCOM, a leading RegTech provider, and has held leadership roles in a Canadian regulatory organization (OBSI), where he led the data and investment analysis team.
Parham serves as a Strategic Advisor to a range of organizations including the Canadian RegTech Association, Junior Achievements and CFA Societies of Canada. He holds a CFA Charter and an MBA from Schulich School of Business.