Reg BI's best interest standard went into effect on June 2020. Initially, the regulators required that firms make "good faith" and reasonable efforts to ensure the principles of the regulation were in place.  However, the SEC recently shifted gears. Beginning in January 2021, the SEC moved beyond good faith expectations and expanded the scope of Reg BI examinations. Regulators are now focusing on specific requirements of the regulation, including those that go beyond suitability standards and include complex investment products.
Watch our On-Demand Webinar to hear industry leaders from Morningstar and Eversheds Sutherland provide an insightful dialogue on:
What Broker-Dealers and their compliance teams should expect from the expanded scope of the Reg BI examinations.
Why regulators are keen to see Broker-Dealers assess investment costs and reasonably available alternatives.
Best practices for meeting the Care Obligation when recommending complex investment products such as Variable Annuities.
Matt Radgowski, Head of Advisor Solutions, Morningstar
Matt leads the go-to-market strategy and is responsible for Morningstar's Advisor segment services in the U.S. While primarily focused on Morningstar license-based solutions including research, data, software and indexes, he also works closely with Morningstar's Investment Management and Workplace offerings. He works in an executive business development capacity, partnering with marketing and sales to lead go-to-market strategy and field sales execution across the different advisor segments. He collaborates with corporate strategy and business unit leaders to identify market trends, analyze the solution portfolio, influence and shape product roadmaps, and lead go-to-market planning.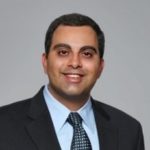 Issa Hanna, Partner, Eversheds Sutherland
With over a decade of experience in securities and insurance law, Issa Hanna helps broker-dealers, investment advisers, investment funds and insurance producers comply with the regulatory requirements applicable to their businesses. He has deep experience counseling and advising clients on the evolving standards of conduct in the financial services space, and closely follows developments relating to SEC Regulation Best Interest, the investment adviser fiduciary duty, and state securities and insurance laws imposing standards of conduct on broker-dealers, investment advisers and insurance producers.
Parham Nasseri, VP Regulatory Strategy, InvestorCOM
Parham Nasseri has over a decade of wealth management and regulatory experience. He is the Chair of the Canadian Advocacy Council of CFA Societies Canada and previously held roles at the Ombudsman for Banking Services & Investments and the Brattle Group. Mr. Nasseri holds a CFA Charter and an MBA from Schulich School of Business.