Up and Running: Day 2 Industry Responses to Reg BI
Given the winds of political change and the SEC's October 26 roundtable on Regulation Best Interest,  regulatory and industry experts from Scopus  Financial Group and Celent will provide an insightful conversation on:
The macro outlook: The impact of political change on Reg BI and the wealth management industry
Industry responses to Reg BI and common regulatory gaps
Drivers for extending the technology stack to meet Reg BI's regulatory gaps
Watch this webinar that builds on the research from Celent's report which tracks the industry's progress on the adoption of Regulation Best Interest.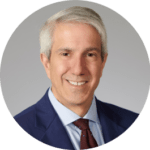 Tom Selman, Founder, Scopus Financial Group
With over two decades of regulatory leadership and expertise, Tom Selman served as FINRA's Executive Vice President for Regulatory Policy and its Legal Compliance Officer. A prolific author, commentator, and expert in financial services regulation, Mr. Selman led many FINRA departments, including its Department of Advertising Regulation, Department of Corporate Financing, Office of Disciplinary Affairs, and Office of Financial Innovation. Mr. Selman holds a CFA charter.
Daniel W. Latimore, Chief Research Officer, Celent
As CRO, Daniel Latimore develops analyst research methodologies and coordinates topic selection across the firm. In addition to his role as CRO, Mr. Latimore is also a member of the Retail Banking team. His banking areas of focus include the banking ecosystem, digital banking and emerging technologies, and innovation. Underlying each is a keen interest in consumer behavior and technology-enabled strategy. Mr. Latimore has been widely quoted in the press, including the Wall Street Journal, American Banker, Boston Globe, CNBC, and CNBC Europe. He is a frequent speaker at industry conferences and client gatherings, having addressed audiences ranging from intimate meetings of CEOs and central banks to conference keynotes in more than a dozen countries. He led research groups at Deloitte and IBM, worked in industry Liberty Mutual and Merrill Lynch (where he lived in New York, Tokyo and London), and was a consultant at McKinsey & Co.
He received a Masters in Public Administration from the John F. Kennedy School of Government at Harvard, and an undergraduate degree from Dartmouth College. He holds the Chartered Financial Analyst designation from the CFA institute.
Neil Sheehan, Wealth Management Analyst, Celent
Neil Sheehan's research centers around the role technology has within investment operations and its involvement in wealth management.
Prior to joining Celent, Neil worked at Brown Brothers Harriman as a business analyst on the fintech project development team. He led initiatives supporting middle office operations including cash administration and corporate actions.
Before transitioning to the fintech department, Neil was a supervisor on the corporate action's notification team where he was tasked with globalizing the team's functions.
Neil graduated with a Bachelor's degree in Finance and a minor in Economics from Providence College.
David Reeve, CEO, InvestorCOM
David has spent his career delivering high-impact technology solutions to the financial services sector.  At IBM, he worked with leading global FIs on technology and outsourcing strategies, driving efficiencies and competitive advantage.  David founded InvestorCOM to focus on delivering high value, intuitive solutions that eliminate compliance risk for wealth management.  In addition to leading InvestorCOM, David chairs Outward Bound Canada and is a past board member of Pathways to Education and YPO.
Parham Nasseri, VP Regulatory Strategy, InvestorCOM
Parham Nasseri has over a decade of wealth management and regulatory experience. He is the Chair of the Canadian Advocacy Council of CFA Societies Canada and previously held roles at the Ombudsman for Banking Services & Investments and the Brattle Group. Mr. Nasseri holds a CFA Charter and an MBA from Schulich School of Business.