The SEC recently published guidance for advisors and broker-dealers on meeting their care obligations when making recommendations to retail investors. In what was part three of a series of recent guidance relating to account-type recommendations and Care Obligation deficiencies, the SEC provided much-needed clarity around the principles of assessing costs and reasonably available alternatives at the time of recommendations.
Watch this on-demand webinar to hear our panel of industry experts from Wintrust, Eversheds Sutherland and Richard Chen LLC discuss the SEC's guidance and steps your firm can take to prepare. We plan to discuss:
The recent trail of SEC and FINRA guidance relating to the Care Obligation
Observations from the SEC's April guidance on assessing costs and reasonably available alternatives
How to develop a consistent, repeatable and compliant process for assessing reasonable alternatives early in the recommendation process
Jim Sommerfield, Sr. Compliance Officer / Insurance Principal at Wintrust Wealth Management
Specializing in the development, implementation, and management of the firm's ongoing compliance program. Responsible for all aspects of regulatory compliance for both Dual Registrant Wintrust Investments (formerly Wayne Hummer Investments) and Investment Advisory Affiliate Great Lakes Advisors, LLC. Responsible for the implementation of compliance policies and procedures and surveillance of firm sales practices.  In addition to these responsibilities, Mr. Sommerfield serves on a variety of firm committees and acts as Chairman for the Wintrust Investments Platform Committee.
Over 25 years of industry experience having worked previously as an Investor Services Representative with Focused Investments and as a Financial Advisor with Ameriprise (formerly American Express Financial Advisors).  Currently hold the Certified Securities Compliance Professional (CSCP®) designation from the National Society of Compliance Professionals; have a Master's Degree in Business Administration from Northern Illinois University; and a Bachelor's Degree in Finance from Kansas State University.
Richard L Chen, Founder, Richard L Chen PLLC
Richard Chen is the Founder of Richard L. Chen PLLC, a law firm that serves the investment advisory community (including financial planners, investment managers, private fund sponsors, and service providers). Richard counsels investment advisers concerning business formation/structuring; contract drafting and negotiation; mergers and other transactions; succession planning; employment matters; private fund formation; and operational due diligence. Richard also advises on numerous regulatory matters including investment adviser registration; compliance program development, implementation, and management; mock audits; and SEC examinations and investigations. Before launching his practice, Richard spent many years at several preeminent law firms in New York after graduating from Harvard Law School and Harvard College including Simpson Thacher &Bartlett, K&L Gates, Schulte Roth & Zabel, and Arnold & Porter.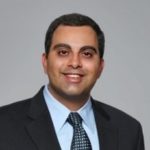 Issa Hanna, Partner, Eversheds Sutherland
With over a decade of experience in securities and insurance law, Issa Hanna helps broker-dealers, investment advisers, investment funds and insurance producers comply with the regulatory requirements applicable to their businesses. He has deep experience counseling and advising clients on the evolving standards of conduct in the financial services space, and closely follows developments relating to SEC Regulation Best Interest, the investment adviser fiduciary duty, and state securities and insurance laws imposing standards of conduct on broker-dealers, investment advisers and insurance producers.
Randy Barnes, Director of Product Engineering, InvestorCOM
Randy Barnes has spent the majority of his professional career in the financial services technology space. With over 25 years of experience, Randy has managed and developed technology for large-scale enterprise clients as well as smaller broker-dealers and registered investment advisor firms. Randy's professional passion is helping the customer and bringing a customer-centric focus to everything.
Parham Nasseri, Vice President Regulatory Strategy, InvestorCOM
Parham Nasseri has spent his career translating complex regulatory requirements into technology solutions that improve investor and advisor outcomes. He has over 15 years of regulatory and wealth management experience, including senior roles in regulatory analytics, digital transformation, and investment analytics.
Parham currently serves as Vice President, Product & Regulatory Strategy at InvestorCOM, a leading software solutions provider for the financial services industry. He serves on several advisory boards including Ontario Securities Commission's Investor Advisory Panel, CFA Societies' Canadian Advocacy Council, The Canadian RegTech Association, and Junior Achievements of Central Ontario. He is also the host of the Wealth Compliance Leaders series.