FINRA and the Securities and Exchange Commission (SEC) brought their first Regulation Best Interest (Reg BI) enforcements this fall and have stated that they will be zeroing in on firms that don't address and mitigate conflicts of interest and ensure all-in investment costs are reasonable for clients, given their profiles and goals.
In this on-demand webinar, Issa Hanna and Brian Rubin from Eversheds Sutherland review hypothetical sales recommendations under Regulation Best Interest. In this session, the speakers will:
Share examples of how Reg BI may apply in practice
Analyze the appropriate actions taken and discuss opportunities for improvement
Discuss how technology may be used to assess costs and alternatives when making recommendations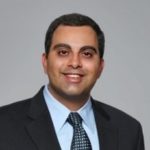 Issa Hanna, Partner, Eversheds Sutherland
With over a decade of experience in securities and insurance law, Issa Hanna helps broker-dealers, investment advisers, investment funds and insurance producers comply with the regulatory requirements applicable to their businesses. He has deep experience counseling and advising clients on the evolving standards of conduct in the financial services space, and closely follows developments relating to SEC Regulation Best Interest, the investment adviser fiduciary duty, and state securities and insurance laws imposing standards of conduct on broker-dealers, investment advisers and insurance producers.
Brian L. Rubin, Partner, Eversheds Sutherland
Brian Rubin is the Washington office leader of the Eversheds Sutherland (US) Litigation group and the head of the firm's Securities and Exchange Commission (SEC), Financial Industry Regulatory Authority (FINRA) and state securities enforcement practice. With more than 20 years of experience in federal securities law, first prosecuting and now defending, Brian represents clients being examined, investigated and prosecuted by the SEC, FINRA, other self-regulatory organizations and states. As former NASD (now FINRA) Deputy Chief Counsel of Enforcement and Senior Enforcement Counsel at the SEC, he brings an insider's perspective to defending broker-dealers, investment advisers, investment companies, public companies, asset managers and individuals in examinations, investigations, enforcement proceedings, litigation, arbitrations and in counseling.
Randy Barnes, Director of Product Engineering, InvestorCOM
Randy Barnes has spent the majority of his professional career in the financial services technology space. With over 25 years of experience, Randy has managed and developed technology for large-scale enterprise clients as well as smaller broker-dealers and registered investment advisor firms. Randy's professional passion is helping the customer and bringing a customer-centric focus to everything.
Parham Nasseri, Vice President Regulatory Strategy, InvestorCOM
Parham Nasseri has spent his career translating complex regulatory requirements into technology solutions that improve investor and advisor outcomes. He has over 15 years of regulatory and wealth management experience, including senior roles in regulatory analytics, digital transformation, and investment analytics.
Parham currently serves as Vice President, Product & Regulatory Strategy at InvestorCOM, a leading software solutions provider for the financial services industry. He serves on several advisory boards including Ontario Securities Commission's Investor Advisory Panel, CFA Societies' Canadian Advocacy Council, The Canadian RegTech Association, and Junior Achievements of Central Ontario. He is also the host of the Wealth Compliance Leaders series.