The SEC's draft strategic plan highlights the enforcement team's focus on recommendations made to retail investors. With the SEC scrutinizing the placement of retail investors' funds, and the first ever Reg BI enforcement case behind us, firms and financial professionals may be considering the value of automated solutions that provide consistent and repeatable best interest recommendations across account types, rollovers and product recommendations.
Watch this on-demand webinar to hear industry experts Issa Hanna from Eversheds Sutherland, Tom Selman at Scopus Financial Group and Ben Westin from Regulus Financial Group as they discuss:
Reg BI exams and enforcement activity across SEC and FINRA – what we know and can expect to see
Challenges and risks associated with assessing and recommending reasonably available alternatives manually
How technology can be used to analyze multiple account type recommendations for a single client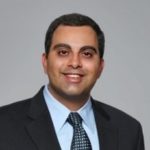 Issa Hanna, Partner, Eversheds Sutherland
With over a decade of experience in securities and insurance law, Issa Hanna helps broker-dealers, investment advisers, investment funds and insurance producers comply with the regulatory requirements applicable to their businesses. He has deep experience counseling and advising clients on the evolving standards of conduct in the financial services space, and closely follows developments relating to SEC Regulation Best Interest, the investment adviser fiduciary duty, and state securities and insurance laws imposing standards of conduct on broker-dealers, investment advisers and insurance producers.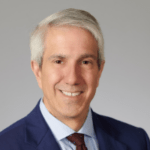 Tom Selman, Founder, Scopus Financial Group
With over two decades of regulatory leadership and expertise, Tom Selman served as FINRA's Executive Vice President for Regulatory Policy and its Legal Compliance Officer. A prolific author, commentator, and expert in financial services regulation, Mr. Selman led many FINRA departments, including its Department of Advertising Regulation, Department of Corporate Financing, Office of Disciplinary Affairs, and Office of Financial Innovation. Mr. Selman holds a CFA charter.
Ben Westin, Chief Compliance Officer, Regulus Financial Group
Ben graduated from Michigan State University in 2010 with a bachelor's degree in economics. He spent the next three years volunteering via AmeriCorps programs in multiple states before ultimately entering the financial services industry. He joined the Regulus Compliance Team in 2017 after working for Morgan Stanley as a Private Banking Advisory Associate in the Grand Rapids office. He is currently the Chief Compliance Officer for Regulus Advisors as well as a CFA Exam Level 2 Candidate. He enjoys being in the outdoors, volunteering and spending time with his wife Katie and their dog Izzy.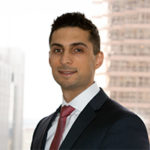 Parham Nasseri, Vice President Regulatory Strategy, InvestorCOM
Parham Nasseri's career spans the intersection of wealth management regulation, innovative technology, and consulting solutions. He is currently the VP of Regulatory Strategy at InvestorCOM, a leading RegTech provider, and has held leadership roles in a Canadian regulatory organization (OBSI), where he led the data and investment analysis team.
Parham serves as a Strategic Advisor to a range of organizations including the Canadian RegTech Association, Junior Achievements and CFA Societies of Canada. He holds a CFA Charter and an MBA from Schulich School of Business.