With Reg BI now in effect, broker-dealers have taken steps to achieve varying degrees of compliance. While there has been ample time and regulatory guidance to mitigate implementation challenges, sustained compliance with Reg BI raises a host of questions. The SEC has stated that good faith efforts to comply will be recognized. However, as the post Reg BI deadline or the 'Day 2 phase' continues, it has become clear that the state of a dealer's compliance depends on broker-dealer's risk appetite and ability to adapt.
In this 45-minute webinar, our cross-section of seasoned industry experts provide an insightful discussion on:
What broker-dealers and their compliance teams should expect from the pending regulatory examinations on Reg BI
Key learnings from approaches taken by firms to meet Reg BI requirements
Common remaining grey areas to ensure compliance with Reg BI and priorities for firms post deadline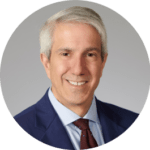 Tom Selman, Founder, Scopus Financial Group
With over two decades of regulatory leadership and expertise, Tom Selman served as FINRA's Executive Vice President for Regulatory Policy and its Legal Compliance Officer. A prolific author, commentator, and expert in financial services regulation, Mr. Selman led many FINRA departments, including its Department of Advertising Regulation, Department of Corporate Financing, Office of Disciplinary Affairs, and Office of Financial Innovation. Mr. Selman holds a CFA charter.
Scott Critchfield, Director External Practice Development, Waddell & Reed
In his 30+ year career, Scott has worked with over 12,000 Financial Advisors, nearly 2,000 Branch Managers and Executive Leaders and over 1,500 Million Dollar Advisors and teams.  He spent 16 years with A.G. Edwards/Wachovia Securities/Wells Fargo Advisors. Scott earned his CFP® designation in 1995. He has been a three-time industry speaker at The Security Institute held at The Wharton School of Business at University of Pennsylvania speaking on "Coaching for Improved Performance". Scott, and his wife Kate, live in St. Louis, MO with their four children.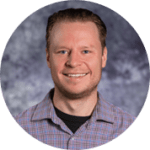 Ben Westin, Chief Compliance Officer, Regal Financial Group
Ben graduated from Michigan State University in 2010 with a bachelor's degree in economics. He spent the next three years volunteering via AmeriCorps programs in multiple states before ultimately entering the financial services industry. He joined the Regulus Compliance Team in 2017 after working for Morgan Stanley as a Private Banking Advisory Associate in the Grand Rapids office. He is currently the Chief Compliance Officer for Regulus Advisors as well as a CFA Exam Level 2 Candidate. He enjoys being in the outdoors, volunteering and spending time with his wife Katie and their dog Izzy.
Parham Nasseri, Vice President, Regulatory Strategy, InvestorCOM
Parham Nasseri has over a decade of wealth management and regulatory experience. He is the Chair of the Canadian Advocacy Council of CFA Societies Canada and previously held roles at the Ombudsman for Banking Services & Investments and the Brattle Group. Mr. Nasseri holds a CFA Charter and an MBA from Schulich School of Business.