Meeting Remote Compliance Challenges during COVID-19 and Beyond
In response to COVID-19, organizations around the world have asked employees to self-isolate and work from home for the foreseeable future. In our industry, dealer compliance teams are working virtually to provide advice and service to their clients.
With the Reg BI deadline approaching, firms now face a bigger challenge: meeting compliance with a remote workforce.
In this 40-minute On-Demand Webinar, our panel of industry experts from Scopus Financial Group, Regal Financial Group, and InvestorCOM discuss how wealth management firms can adapt to the new work-from-home realities and maintain strong compliance and record-keeping practices.
Recording password: TpP8zY46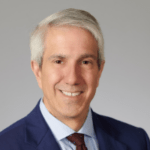 Tom Selman, Founder, Scopus Financial Group
With over two decades of regulatory leadership and expertise, Tom Selman served as FINRA's Executive Vice President for Regulatory Policy and its Legal Compliance Officer. A prolific author, commentator, and expert in financial services regulation, Mr. Selman led many FINRA departments, including its Department of Advertising Regulation, Department of Corporate Financing, Office of Disciplinary Affairs, and Office of Financial Innovation. Mr. Selman holds a CFA charter.
Ben Westin, Chief Compliance Officer, Regal Financial Group
Ben graduated from Michigan State University in 2010 with a bachelor's degree in economics. He spent the next three years volunteering via AmeriCorps programs in multiple states before ultimately entering the financial services industry. He joined the Regulus Compliance Team in 2017 after working for Morgan Stanley as a Private Banking Advisory Associate in the Grand Rapids office. He is currently the Chief Compliance Officer for Regulus Advisors as well as a CFA Exam Level 2 Candidate. He enjoys being in the outdoors, volunteering and spending time with his wife Katie and their dog Izzy.
David Reeve, CEO, InvestorCOM
David has spent his career delivering high-impact technology solutions to the financial services sector.  At IBM, he worked with leading global FIs on technology and outsourcing strategies, driving efficiencies and competitive advantage.  David founded InvestorCOM to focus on delivering high value, intuitive solutions that eliminate compliance risk for wealth management.  In addition to leading InvestorCOM, David chairs Outward Bound Canada and is a past board member of Pathways to Education and YPO.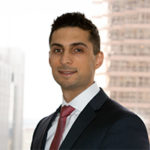 Parham Nasseri, VP Regulatory Strategy, InvestorCOM
Parham Nasseri has over a decade of wealth management and regulatory experience. He is the Chair of the Canadian Advocacy Council of CFA Societies Canada and previously held roles at the Ombudsman for Banking Services & Investments and the Brattle Group. Mr. Nasseri holds a CFA Charter and an MBA from Schulich School of Business.