Many broker-dealers still have questions about Reg BI compliance:
How am I doing relative to the regulatory requirements and my peers?
How will regulators react to the changes I am making?
How do I prioritize next steps to ensure compliance?
Get answers to these questions and more with our Reg BI Health Check.
InvestorCOM has partnered with Tom Selman, Founder of Scopus Financial Group and former EVP of FINRA to provide this free service which includes:
A 45-minute interview to assess how well your firm is meeting the key obligations of Reg BI compliance – duty of care, disclosure, conflict of interest, compliance.
Analysis relative to SEC guidelines and your peers.
A custom recommendation including actionable steps you can take today.
Find out if your firm meets the grade.
Meet Your Reg BI Health Check Experts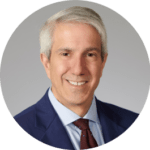 Tom Selman, Founder, Scopus Financial Group
With over two decades of regulatory leadership and expertise, Tom Selman served as FINRA's Executive Vice President for Regulatory Policy and its Legal Compliance Officer. A prolific author, commentator, and expert in financial services regulation, Mr. Selman led many FINRA departments, including its Department of Advertising Regulation, Department of Corporate Financing, Office of Disciplinary Affairs, and Office of Financial Innovation. Mr. Selman holds a CFA charter.
Parham Nasseri, VP Regulatory Strategy, InvestorCOM
Parham Nasseri has over a decade of wealth management and regulatory experience. He is the Chair of the Canadian Advocacy Council of CFA Societies Canada and previously held roles at the Ombudsman for Banking Services & Investments and the Brattle Group. Mr. Nasseri holds a CFA Charter and an MBA from Schulich School of Business.
Karen Makedon, VP Marketing, InvestorCOM
Karen Makedon has two decades of marketing experience at US and Canadian technology firms with expertise in corporate, industry and product marketing.  Karen  holds an MBA from the Rotman School of Management and a BSc (Hons) from the University of Waterloo.