InvestorCOM's hosted compliance solutions ensure that our clients stay ahead of the evolving regulatory environment.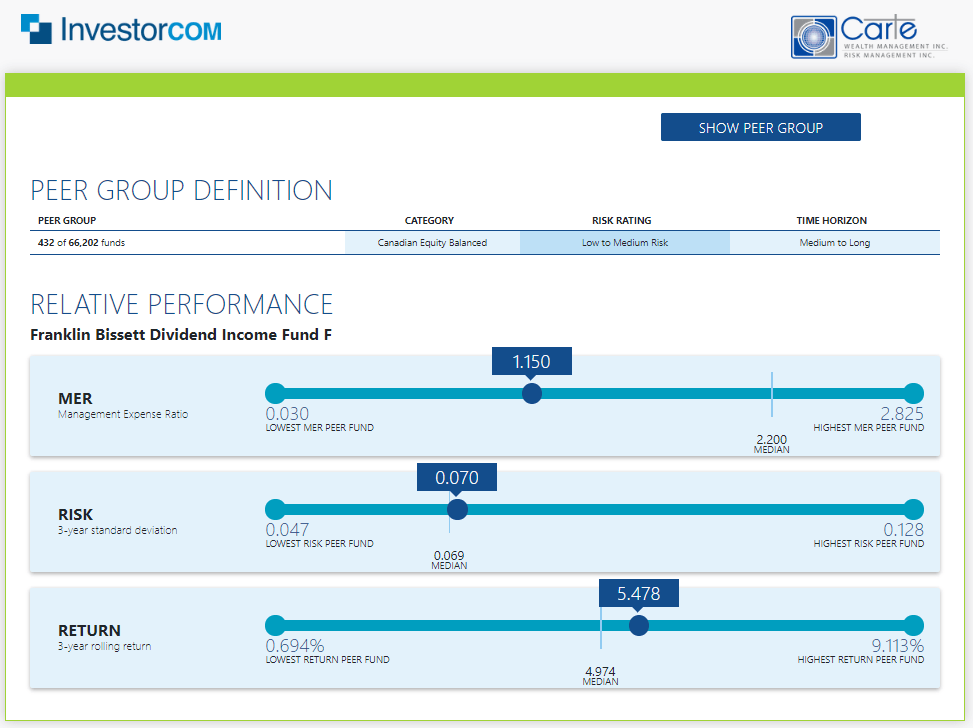 PeerCompare takes the guesswork out of making compliant recommendations. It is a simple-to-use app for finding and comparing reasonable product alternatives for your investors based on investment cost, risk and performance criteria.
Dynamically create product peer groups using industry-standard product categories and data. See how a recommendation compares to its peers among more than 275,000 product profiles.
Gain intelligent insights on how recommended funds stack up. Get context on costs, risk, and return that you can use in conversations with your investors.
ComplianceExpress is a document disclosure and delivery engine.  Advisors use this powerful app to manage document delivery and record-keeping transactions to support regulatory compliance requirements.
When e-delivery isn't an option, in-person and physical delivery of documents is also supported. These options automatically create disclosure activities so all events can be tracked and managed in a single place.
More than 20,000 advisors use ComplianceExpress to create 10+ million disclosure and record-keeping events every year.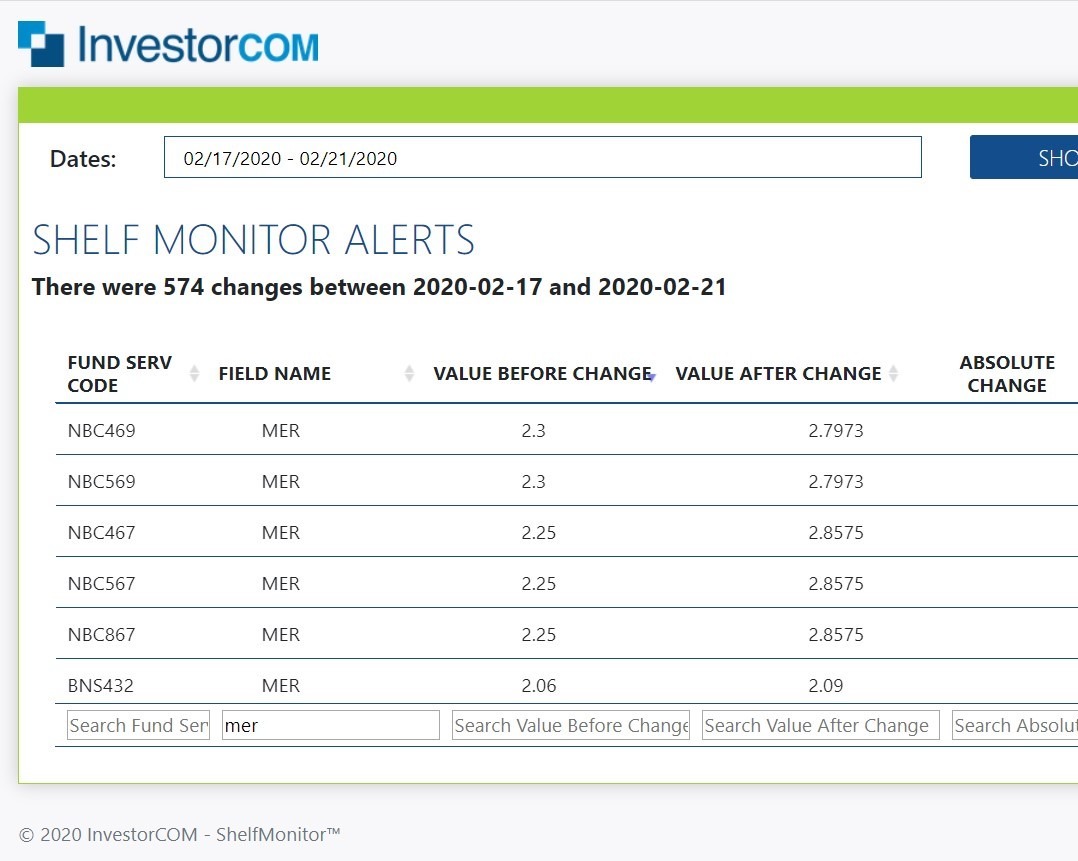 ShelfMonitor is a subscription-based solution that helps you Know Your Product (KYP). It is designed to monitor industry sources for changes to products on your shelf and easily take action on material changes.
Stay on top of material changes to the products on your shelf – MER, Sales Fees, Risk, Performance and Fund Manager.
Alerts are delivered straight to your inbox, so whether you are working from home or are at the office, you can stay on top of changes to your shelf like never before.
Learn more about ShelfMonitor. Sign up to view the On-Demand Webinar: Challenges and Best Practices for KYP Compliance
Our Point of Sale solution is the industry leading compliance document repository and delivery platform for POS and CRM2.
Features
Document repository contains all fund facts, ETFs
SaaS advisor application and API solution
Enterprise compliance reporting and adjudication
Integrated with all leading CRM platforms
Benefits
Meet all POS/CRM2 regulations with one application
Reduce/eliminate risk of non-compliance
Realize cost reduction with 85%+ digital delivery
Fund Sales Accelerator (FSA) is a powerful tool supporting Know your Product, CRM2 and offers powerful sales support features.
Features
SaaS app provides comparison data between funds
Compare real-time performance, risk, MER
Generates fund recommendations and sales scripts
Offers defensive and offensive sales use cases
Benefits
Dramatically increase fund sales in retail channels
Meet CRM2 and Know Your Product (KYP) regulations
Increases product knowledge within fund sales channel